About Us
We develop next generation audio algorithms using a combination of music information retrieval, machine learning, signal processing and big data to create automatic audio post production software for broadcasters, podcasts, radio shows, movies, audio books, lecture recordings, screencasts and more.
Users just upload their recorded audio and Auphonic will do the rest: neither complicated parameter settings nor audio expert knowledge is necessary and our algorithms keep learning and adapting to new data every day!
Watch our Introduction Video (old), listen to some Audio Examples and see Articles/Podcasts about Auphonic to get an impression of our systems!
We are always open for new projects and collaborations – contact us if you want to work with us!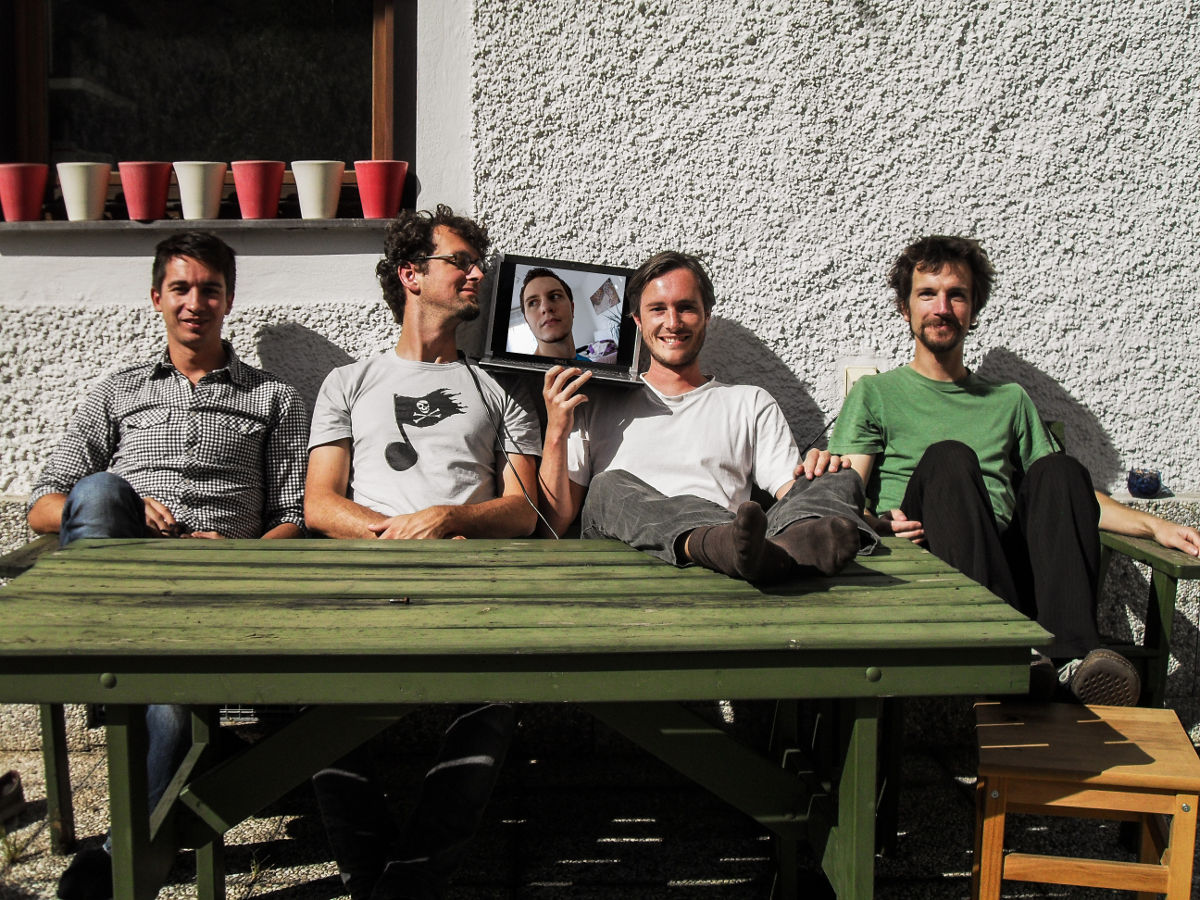 Our Partners
---
Podlove, Metaebene Personal Media
Podlove is an initiative by Metaebene Personal Media to improve the overall technical infrastructure for podcasting by pushing new software solutions and open formats.
Auphonic is part of the Podlove Network, other project are the Podlove Podcast Plugin for WordPress, the Podlove Web Player, Bitlove, Instacast, the Xenim Streaming Network and more.
The initiator of Podlove, Tim Pritlove, is a full-time podcaster based in Germany and was an Auphonic user since the very beginning. He is cleary the person who influenced our service the most, by giving constant and invaluable feedback.
We cannot express how thankful we are for his support!
Tims podcasts can be found at Metaebene Podcasts.
Science Park Graz

The Science Park Graz is the local version of the Austrian high-tech incubator network AplusB (Academia plus Business).
These incubators are linked to academic institutions and they support the development of technology-based projects for a period of 1.5 years with a free office space, some small financial aids, support in non-technical areas and a close collaboration with scientific partners here in Graz.
Special thanks to Otmar Kühner, Bernhard Weber, Sonja Buchegger and Dagmar Böhm for their ongoing support and help!
Institute of Electronic Music and Acoustics (IEM)

The Institute of Electronic Music and Acoustics (IEM) is a multidisciplinary research center within the Graz University of Music and Performing Arts. Research activities are concentrated mainly in digital signal processing, audio engineering and psycho acoustics, e.g. projects in analysis and syntheses of sound and loudness perception.
The IEM supports our research in signal processing and music information retrieval, many thanks to Dr. Alois Sontacchi for his time and valuable inputs.
Dept. Social Learning at CIS TU Graz

The Abteilung Vernetztes Lernen (Department of Social Learning), at the Graz University of Technology, performs research in the areas of E-Learning, Computer Supported Collaborative Work, Social Learning, Podcasts, Open Content etc.
They are recording lectures at the TU Graz and built knowledge in optimizing post production workflows, which should be further enhanced in the collaboration with Auphonic.
These guys are very open minded and supportive - special thanks to Ypatios Grigoriadis and Walther Nagler from the Podcasting team!