The second post of this comparison series is about metadata in MP3 files. Metadata allows information such as the title, artist, comments, cover image and other information about the audio to be stored in the file itself. MP3 files use ID3 tags and in the following I will compare common tags, image details and ID3 versions of various popular podcasts.
The analyzed files are the same as in Podcast Comparison, Part 1: File Formats and Bitrates.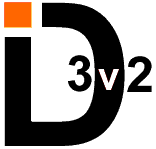 Nice open source tools to analyze MP3 metadata are for instance eyeD3, soxi, mp3diags or EasyTag.
ID3 Versions and Used ...