Our Noise and Hum Reduction algorithms are now included in the Auphonic Leveler Batch Processor, version 1.2, on Windows and Mac. Note that this is a free update!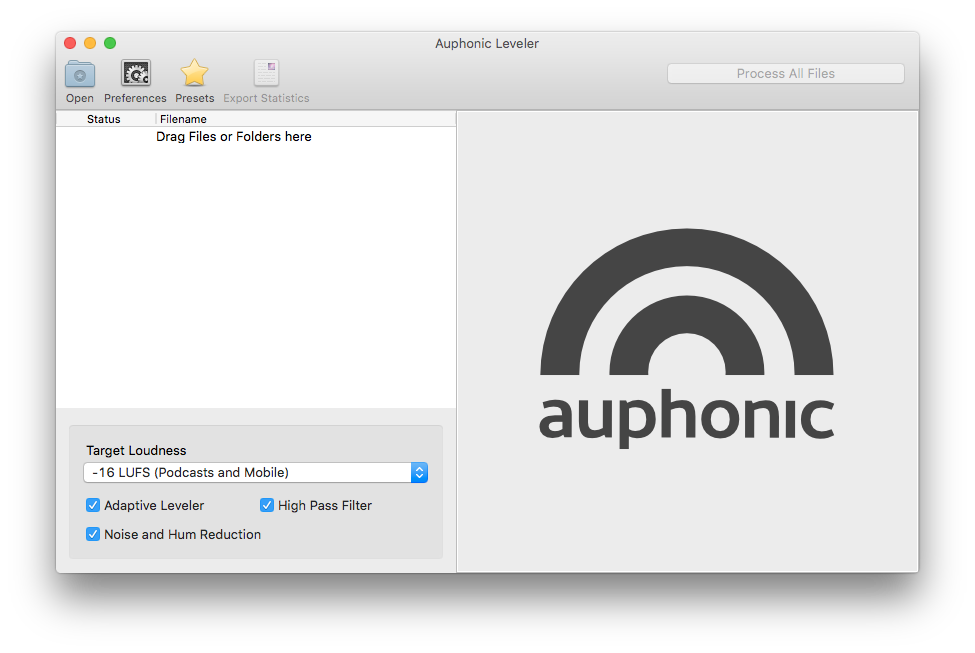 Auphonic Noise and Hum Reduction
The Auphonic Noise Reduction algorithms remove broadband background noise in audio files with slowly varying backgrounds.
First the audio file ...