We released an update of the free Auphonic iOS Recorder with new recording features (samplerate, precision), microphone input gain and monitoring support.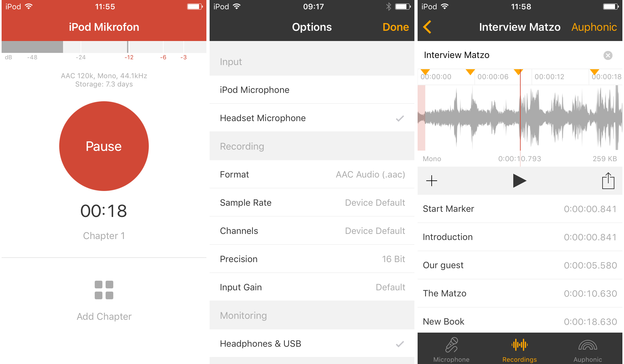 The Auphonic Recorder is a high-quality audio recorder with focus on ease of use, audio quality and stability. In combination with the integrated Auphonic Web Service, it's possible to post process, encode, tag and publish your podcasts, interviews, music recordings on the go with a single click.
View Auphonic Recorder in App Store
Auphonic Recorder 1.2 Changelog
Monitoring Support: to hear the audio signal during recording with headphones.
Microphone Input Gain: if the recorded signal is too loud ...