We just released version 1.4 of the Auphonic Leveler Batch Processor with many new features and fixes, including a new preset system, much faster processing (parallelization), algorithm improvements and more.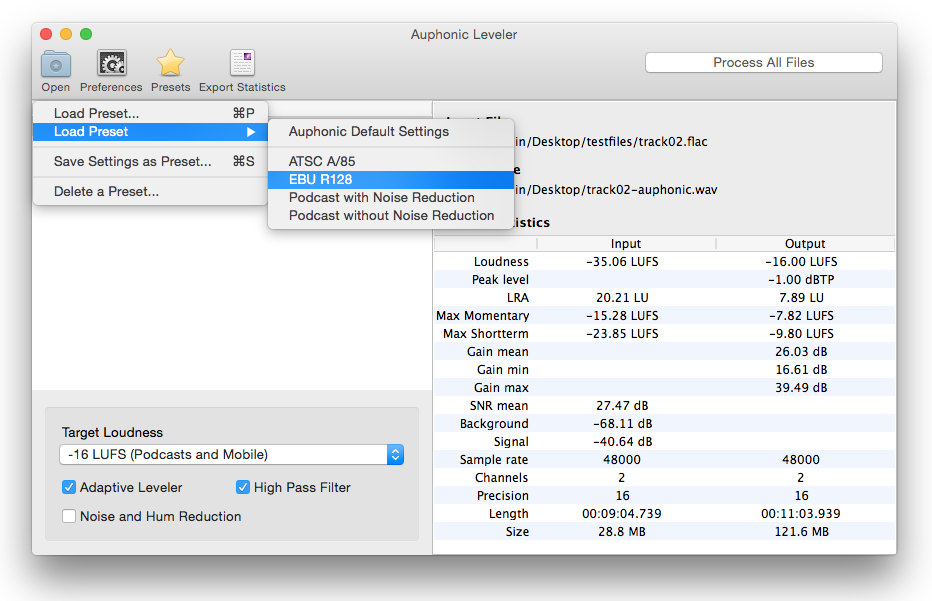 Screenshot of the Auphonic Leveler 1.4 with menu to load, save and delete a preset.
Updates in Version 1.4
The following new features were ...