We are excited to announce Captivate as the newest addition to our External Services!
Captivate is a U.K.-based podcast hosting service provider, helping content creators with monetization, analytics and promotion to grow their audience. You can find more information on Captivate's features and pricing here.

From now on, you can automatically export your productions to Captivate as MP3 file including all provided metadata. In addition, the title, author/artist, episode/track number, subtitle, summary, cover image and (episode) URL fields will be provided to Captivate for inclusion into the generated web page and feed.
How to connect your Captivate account with Auphonic
1. Choose Captivate on the Auphonic External Services page: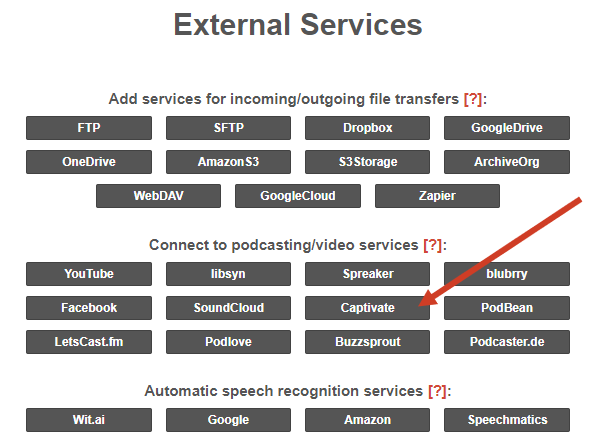 2. Open your Captivate dashboard by logging into your Captivate account: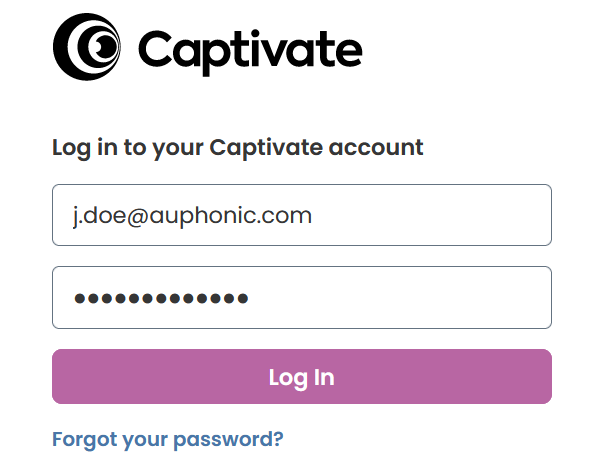 3. Select "My Account" by clicking on your user name or icon in the top-right corner: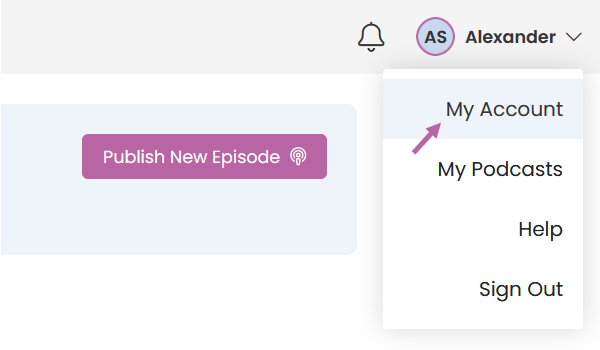 4. Switch to the "API Key" page in the left-hand side menu (or drop-down menu on your mobile device) and click the "Reveal API Key" button:
5. Copy the displayed "User ID" and "API Key" into our Auphonic form: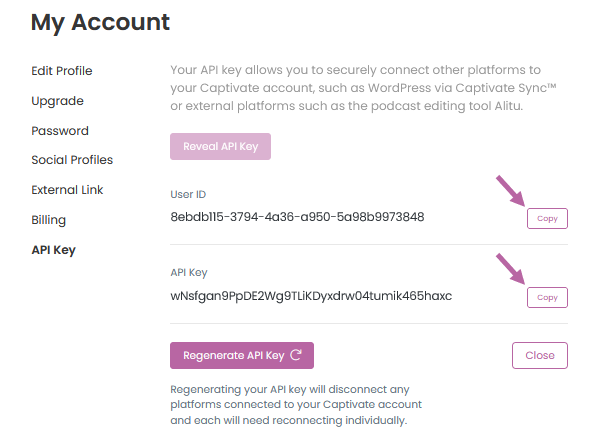 6. Verify the entered API Key by clicking the "Next" button below our Auphonic form: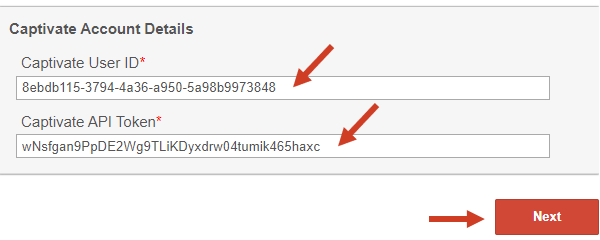 7. Choose the podcast you would like Auphonic to publish to and confirm by clicking "Save":

8. Done! Captivate should now show up in your External Services list:

How to use Auphonic with Captivate
To automatically export your production (or preset) to Captivate, click "Add Service" in the Publishing / External Services section and select the newly added Captivate podcast from the drop-down menu.

The "Save as draft?" checkbox prevents the uploaded episode from going live immediately. When activated, the episode will only be added as draft to your podcast's episode list on Captivate without actually publishing it.
In the "Episode Type" drop-down menu, select the episode type to mark this podcast as in feeds and some apps. Normal episodes are considered regular content, while trailer and bonus episodes may be displayed differently.
Conclusion
With the newly available integration of Captivate within Auphonic, it is now possible to automatically publish your Auphonic productions directly to the Captivate podcast platform. Manual up- and downloading is not necessary anymore.
All you have to do is:
Once set up, you can process your files with our well-proven audio post production web service and automatically publish the finished episodes to Captivate all in one step!