Thanks to the great feedback of our users in the Auphonic Goes Freemium blog post, in private emails and in other articles, we got many ideas what should be changed and can be added to our recently introduced freemium model.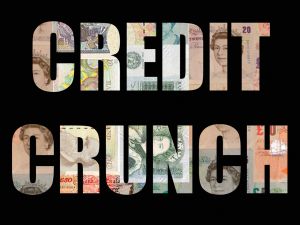 Image from Ramberg Media Group.
Today we release three ideas to
handle Auphonic Credits more flexible
:
Let your podcast listeners Donate Credits directly to your Auphonic account to support the audio post production of your show.
Transfer One-Time Credits to another Auphonic account.
Refund Credits of a production if you are not satisfied with our results or if something went wrong.
Donate Credits to any Auphonic Account
Right after the start of our freemium model we got emails from podcast listeners, that they want to donate Auphonic processing time to their favorite show.
We really liked this idea and a credits donation system is now implemented in Auphonic!
You can add a simple link to your podcast, then all listeners can donate One-Time Credits to your Auphonic user account:

https://auphonic.com/donate_credits?user=your_auphonic_username
All donations are anonymous, but listeners are able to add an optional message to the donation.
For more information and your personal donation link see Auphonic Donations!
Transfer One-Time Credits to another Account
Another idea was to get credits to different Auphonic accounts if you don't need them anymore or if you want to donate them to someone else.
Now we implemented this functionality and you can transfer One-Time Credits to any Auphonic user account:
Please note that you have to transfer at least 10 hours of One-Time Credits and that Recurring Credits cannot be transferred to other accounts!
Refund Credits of a Production
If you are not satisfied with the result of the Auphonic system or if something else went wrong during a production, we encourage you to send us a description of the problem and all used credits will be refunded.
Click on the
Please Click Here
link at the status page of your production to create a credits refund request:

You will be redirected to a web form to leave a description of your problem, so that an Auphonic employee can check the production and refund all used credits.
Note that refunding credits is only available for paying users and takes 1 to 3 business days!