Today we released free updates for the Auphonic Leveler Batch Processor and the Auphonic Multitrack Processor with many algorithm improvements and bug fixes for Mac and Windows.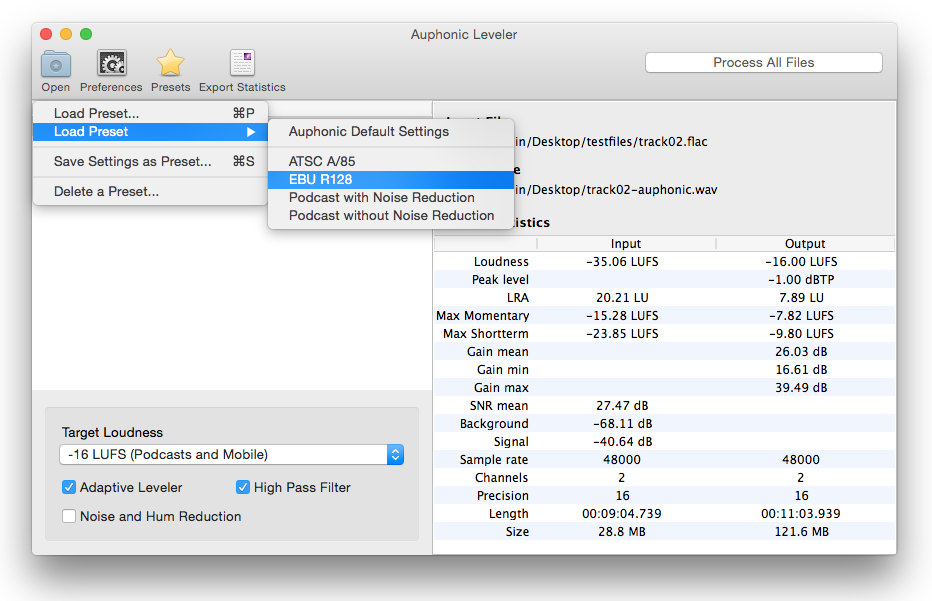 Changelog
About the Auphonic Desktop Apps
We offer two desktop programs which include our audio algorithms only. The algorithms will be computed offline on your device and are exactly the same as implemented in our Web Service.
The Auphonic Leveler Batch Processor is a batch audio file processor and includes all our (Singletrack) Audio Post Production Algorithms. It can process multiple productions at once.
Auphonic Multitrack includes our Multitrack Post Production Algorithms and requires multiple parallel input audio tracks, which will be analyzed and processed individually as well as combined to create one final mixdown.
Upgrade now
Everyone is encouraged to download the latest binaries:
Please let us know if you have any questions or feedback!