Today we released free updates for the Auphonic Leveler Batch Processor and the Auphonic Multitrack Processor with many algorithm improvements and bug fixes for Mac and Windows.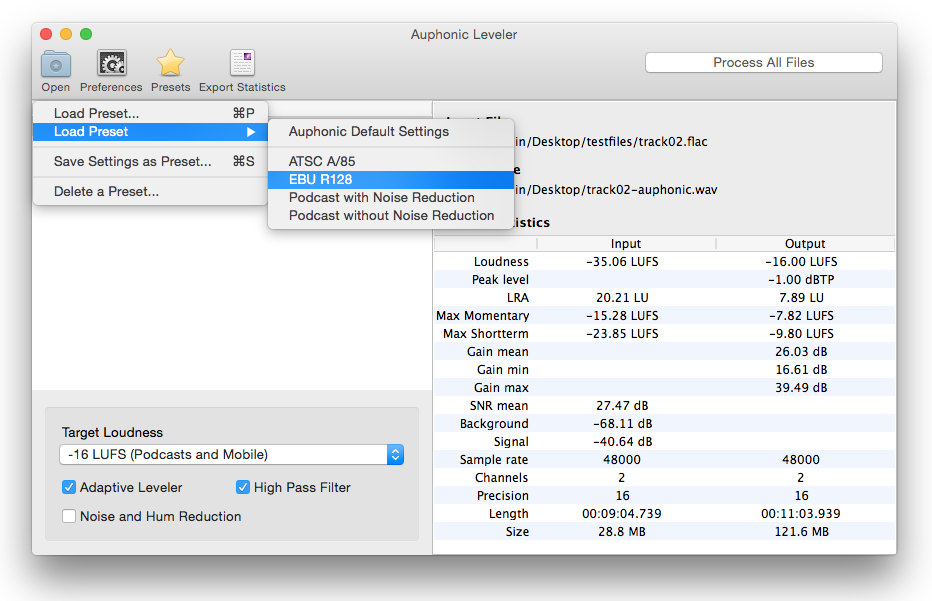 Changelog
Linear Filtering Algorithms to avoid Asymmetric Waveforms:
New zero-phase Adaptive Filtering Algorithms to avoid asymmetric waveforms.
In asymmetric waveforms, the positive and negative amplitude values are disproportionate - please see Asymmetric Waveforms: Should You Be Concerned?.
Asymmetrical waveforms are quite natural and not necessarily a problem. They are particularly common on recordings of speech, vocals and can be caused by low-end filtering. However, they limit the amount of gain that can ...