This summer, we proudly released three important new features: video support, YouTube export for audio/video and the SoundCloud integration!
These features make it possible to use Auphonic for the automatic deployment of podcasts, screencasts, recordings, etc. to multiple platforms - see External Services.
The combination of SoundCloud and Auphonic provides a complete package for podcast post production, hosting, RSS feed generation and more.
Furthermore, the YouTube export function allows you to increase your audience through YouTube's content discovery mechanism, including listeners that you could not reach through a podcast RSS feed.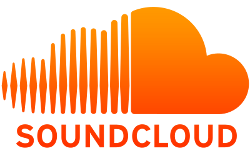 All file metadata, images and chapter marks are automatically exported to SoundCloud or YouTube. This blog post describes the details of each new feature and suggests some new Auphonic use cases.
Video Input and Output
Auphonic now supports video for both input and output, with all common formats being supported. Simply select Video in the Output Files section:

The following combinations are possible:
Video input and audio output:
Only the audio track is processed by Auphonic, the video track is discarded.
Video input and video output:
The audio track is extracted from your video file, processed by Auphonic and afterwards merged with the original video track. Note that the video track is copied 1:1 rather than being re-encoded, so there is no loss of image quality whatsoever! The new audio track uses the same format, bitrate and sampling rate as the audio in your input file.
Audio input and video output:
Here we automatically generate a video from your cover image and possible chapter images.
UPDATE 2017: If you want to add an Audiogram (audio waveform visualization) to your video, please add an Audiogram Output File instead!
Video input with audio and video output:
It's of course also possible to generate a video and audio version of your input video file, so that you can offer a video and audio-only version of your production on your webpage (e.g. for conference and lecture recordings or screencasts).
YouTube Export
Now you can upload your production to YouTube - if your production is audio-only, we automatically generate a video track from the cover image and chapter images that you uploaded to Auphonic!
You might wonder why you should upload audio-only content to YouTube, but this does in fact have a serious advantage for podcast producers:
YouTube has a built-in content discovery mechanism, so you get suggestions about other videos you might like (as Amazon does it with books). If someone is watching a conference recording, for example, and you have produced a podcast about a similar topic, your production might pop up as a suggestion. In this manner, you are able to reach new listeners, which would never find you through other channels such as RSS.
For a discussion about YouTube for podcasters see techzing podcast #134 (from 74min).
Auphonic
metadata fields
are automatically exported to YouTube:
the Title becomes the YouTube Title, the Summary the YouTube Description and Tags are exported to YouTube Keywords
if you add Chapter Marks, they will be shown as clickable links in the YouTube description and as Captions at the correct time
a Cover Image will be used as the YouTube video Thumbnail
furthermore it's possible to set your video to private, public or unlisted and to specify a YouTube Category (see picture below)
UPDATE 2017: If you want to add an Audiogram (audio waveform visualization) to your YouTube video, please add an Audiogram Output File to your production - see also Auphonic Audiogram Generator: Waveform Videos for Podcasts and Audio Files.
Attention: for files longer than 15 minutes, YouTube requires your phone number ;) !

SoundCloud Integration
SoundCloud is currently running a beta program for spoken word podcasts (see SoundCloud podcasting). The combination of SoundCloud and Auphonic represents a complete package for podcast post production, file hosting, RSS feed generation, a nice embedable player, etc.
The article SoundCloud expands its effort to become the YouTube of public radio and podcasts discusses some new developments - let's see how their podcasting program evolves!
Our SoundCloud integration enables the export and import of audio files to and from SoundCloud. Auphonic file metadata will be mapped to SoundCloud metadata:
Title to SoundCloud Title
Summary to SoundCloud Description
Cover Image to SoundCloud Image
Genre to SoundCloud Genre
Tags to SoundCloud Tags
License: a Creative Commons License is automatically exported to the correct SoundCloud License
A very nice detail: Chapter Marks become SoundCloud Comments, directly visible in the SoundCloud player :) !
Furthermore, it's possible to make your track private or public, enable or disable direct file download and choose the correct track type (see picture above).
Conclusion
The new features in Auphonic allow for very complex workflows. Here is one example:
And all that with just a single mouse click :) !
If you need to interface other services, we are of course very happy to integrate them!
For now you can register your SoundCloud, YouTube, Dropbox, FTP/SFTP, ... accounts here: Auphonic External Services.
Enjoy!