You run a podcast hosting service (or similar) and want to integrate it as publishing target within Auphonic? That's now possible using the Auphonic API.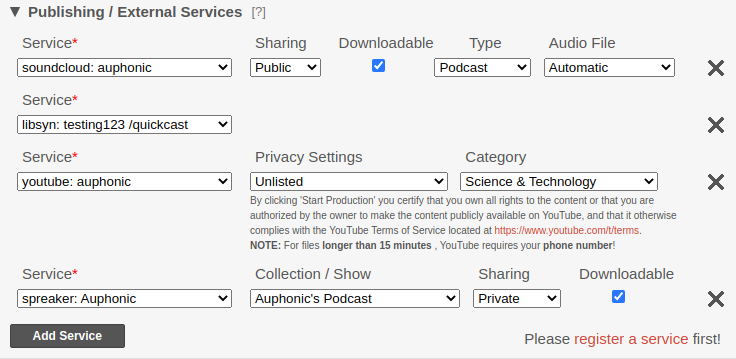 Publishing / External Services section of a Production: integrate your service as an additional target.
(click to enlarge)
You can now connect your custom service or app (podcast hosting ...