To start a new decade of automatic audio post production with Auphonic, we are happy to launch a few updates: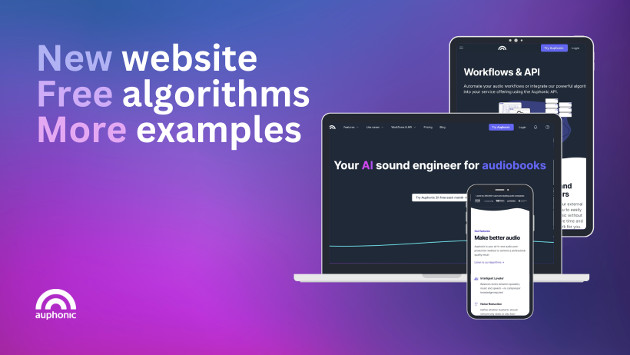 New Website Design
Opening the new homepage today, you might have noticed that our website looked different from what you had been used to before. Keeping our customers' feedback from last year in mind, we designed a new vision for Auphonic.
Our new website features a refreshed look with an improved, more engaging, and functional user experience. Moreover, a more straightforward, intuitive, and accessible navigation will give you a seamless workflow and a comfortable exploration of Auphonic's features.
We hope ...