In late August, we launched the private beta program of our advanced audio algorithm parameters. After feedback by our users and many new experiments, we are proud to release a complete rework of the Adaptive Leveler parameters: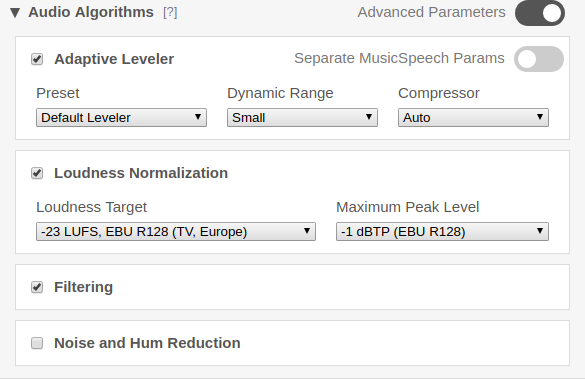 In the previous version, we based our Adaptive Leveler parameters on the Loudness Range descriptor (LRA), which is included in the EBU R128 specification.
Although it worked, it turned out that it is very difficult to set a loudness range target for diverse audio content, which does include speech, background sounds, music parts, etc. The results were not predictable and ...